What To Bring To Goalkeeper Camp!
Goalkeeper camps are physically challenging and mentally exhausting. A goalkeeper must wear proper equipment to maximize performance and protection. A breakaway or diving session could have a goalie diving 100s of times which cause bruising and abrasions if not done properly. These injuries can keep goalkeepers on the sidelines while others train. Appropriate goalkeeper gloves can survive the rigors of training as well buidl confidence while reinforcing proper goalkeeper techniques and decisions. As a goalkeeper and director of goalkeeper camps this is my list of essential, often neglected, goalkeeper gear to protect the goalkeeper from the nagging bumps and bruises that could sideline a goalkeeper during camp week.
Multiple pairs of goalkeeper gloves
Every goalkeeper needs at least two pairs of gloves. An overnight goalkeeper camp could be 6-8 hours of training per day or 3 sessions. That is a lot of goalkeeping; sweat and dirty; and wear and tear. Having two pair would give the goalkeeper a back up pair as well as the ability to rotate gloves. The goalkeeper gloves that you bring to camp don't have high end game quality but that is choice is yours. Gloves are perishables and will break down with every use. Choose a glove based on your playing need such as turf or increased durability and budget.
A few examples:
More durable Reusch range of goalkeeper gloves: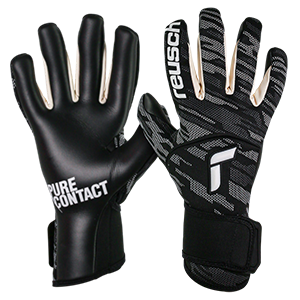 There a FEW high quality value goalie gloves options such as Elite Sport and One Glove. These brands offer excellent value for money. The Elite Sport Supreme is one of the best all round goalkeeper gloves in terms of quality and price.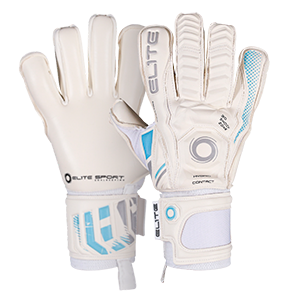 There are so many choices depending the goalkeeper's size, playing surface, and budget. Goalkeepers and parents are encouraged to email or call keeperstop.com, [email protected], for suggestions.
Compression and Padding:

A goalkeepers body will take a beating. It is important to wear goalkeeper protection that matches the session topic and temperature. A youth goalie during a diving session may dive 100s of times on one side. Without proper protection the repeated impact on the hips and shoulders can cause bruising and swelling. With bruising and inflamation a goalkeeper will do anything not to hurt the injury which can reinforce bad technique or have a keeper sit out a session which costs money.
For diving sessions we recommend padded compressions shorts by Storelli.
Storelli Bodyshield Slider Shorts
Some training days goalkeepers don't need or want a thicker protective hip padding. Goalkeeper may choose a ¾ goalkeeper pant or leggings for breakaway sessions when sliding on soft grass or well-padded turf. ¾ goalkeeper pant have a low density or thinner foam in the hips and or the knees. A Polyester or a blend of Polyester is what protects the keeper's knees, legs, and hips from abrasions from the harsh scratchy surface. Depending on the session or conditions goalkeeper will definitely switch between padded compression shorts and ¾ pants. Without proper protection and covering a goalkeeper will develop scraps, raspberries, and cuts that bleed and ooze for the remainder of the week.
The summer camp and training months can be hot. Goalkeepers will try to stay as comfortable and light as possible by wearing short sleeves during training. I wear and suggest wearing leg pads or elbow sleeves during training to prevent scraps and injury caused by repeated diving or sliding. Drinking plenty of water before, during, and after training as well as wearing loose lighter weight material will help goalkeepers manage the heat.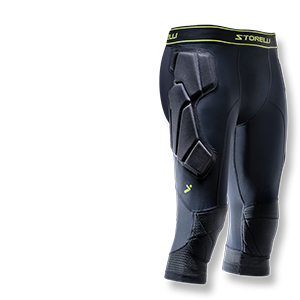 Suggestions to reduce swelling or bruising during particularly tough days of camp:
Storelli Bodyshield Knee Guard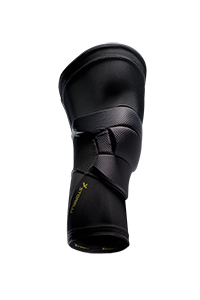 Socks, Socks, and more socks. There is nothing more uncomfortable than putting on dirty wet socks. Drying them out on a fan between sessions may help if they are wet. Now you are wearing crusty dirty bacteria laden. Bacteria can cause and spread foot fungi. Professional goalkeepers often pull their socks up as high as possible and over the knees to protect the side of the lower leg and knees. Goalkeepers attending camps should do the same to prevent scraping of the leg and outside of the knee with repeated diving. Teach your goalkeeper to do a load of wash. Send them away with quarters and detergent. At least one wash during the week will keep the clean goalkeeper coming and stave off mildew and the horrid smell parents experience during pick up.
Suggestions:
The additional goalkeeper gloves, padded compression shorts, ¾ goalkeeper pants, and socks will keep your goalkeeper out of the athletic trainers tent and on the field training. If you have any specific needs or questions please contact [email protected]. We have been campers and directors of goalkeeper camps and understand what it takes to train and play hard.