Best Goalkeeper Equipment
---
Keeperstop.com is the best resource for goalkeeper gloves, finger protection, soccer goalie jerseys, pants, and protection to play hard and train smart. We are all goalkeepers, coaches and passionate about the position. If you have questions on the difference between Adidas goalkeeping, Reusch Ortho Tec, Uhlsport Bionik, or Elite Sport soccer gloves and goalie equipment please contact us in the USA. We are for Goalkeepers by Goalkeepers.
---
Top Soccer Goalkeeper Gear
We have a great selection of goalie gloves, equipment, and accessories, and we can help you find the gear for your goalkeeping needs.
---
Latest Soccer Goalkeeper Gear Deals
Save even more with these soccer goalkeeper equipment deals.
---
Hottest Gear Reviews
Check out more reviews of gloves, jerseys, protective gear.
---
Drills + Camps + Training
Get more great training for players of all levels.
---
Great Save of The Week!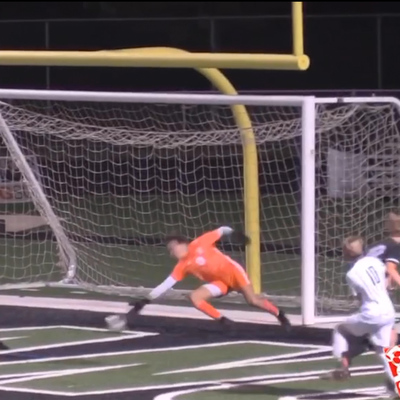 Mason Kaiser
These aren't always the flashiest saves, but some of the most difficult a goalkeeper can make. The goalkeeper guards the near post and the attacker fires a low shot by the keepers feet. It is very hard to adjust your feet and get a low hand onto the ball. A great example of that here with Mason to secure save of the week. You can view the video save on our Instagram page @keeperstoGK
Previous
Next
We feature a new great save from our community every week!
Show us what you can do! Email [email protected] your great saves to be featured on the site and Facebook
---